My Grandmother was a Law School Dropout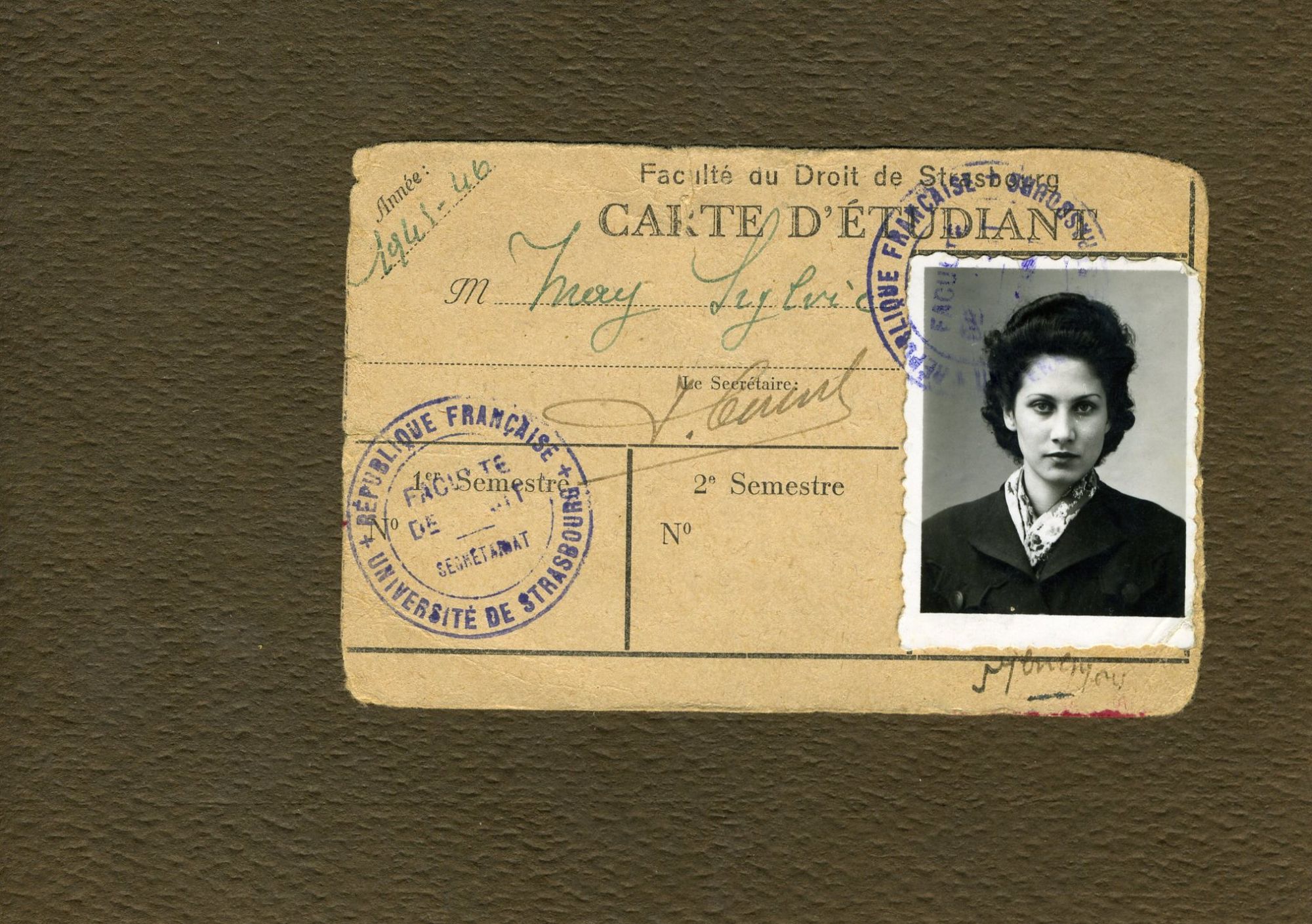 I had always thought that my grandmother had never gone to college, but that wasn't actually true.

As a child growing up in a small village in Alsace, France, my grandmother wanted to be a journalist. She carried a notebook with her and enjoyed capturing stories of the happenings around her.

Recently watching an interview she did for Steven Spielberg's Shoah Foundation, I watched her recall hearing Hitler's speeches through her neighbors' open windows as a child when she walked past throughout the 1930s and I wondered how much that experience played into her desire to capture and tell stories.

Later on, she would hide index cards containing the stories of family furniture written in the 1st person from the perspective of the heirloom, such as an armoire or chest, many of which she had personally located and gotten back from owners who had purchased these pieces from the Nazis. "I was made in Beisheim in 1880 and purchased as part of a dowry for my owner, Elise . . ." one such note begins. It was fortunate, she would point out, that the Nazis were such meticulous record keepers.

After her family fled their village and relocated to the Zone Libre during the war, she worked in a local pharmacy where, I was intrigued to learn during my acupuncture studies, they actually performed cupping as part of their offerings.

After the war, my grandmother applied to Medical School where she met the academic standard for admission (having been the only girl to graduate from her high school) but wasn't accepted on account of failing the physical exam. This was likely due to having a heart murmur she developed after a bout of rheumatic fever in her teens.

Recounting this to me when she was in her late 80's, she looked at me wryly and said: "We were all in pretty rough shape then, it was just after the war ended. But given that I'm telling you this story now, I couldn't have been *that* sick . . ."

And so she attended law school instead. But after a year, she went to the States to visit some of her family living in Brooklyn, met and fell in love with my grandfather and dropped out of law school.